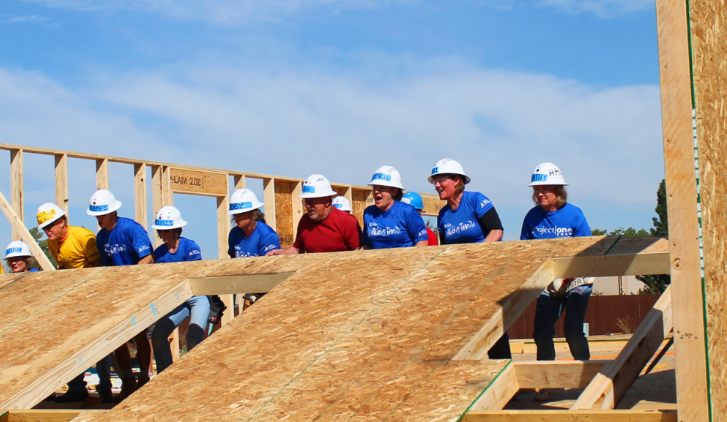 Building Homes & Community in Loveland
Loveland Habitat builds decent, affordable homes...while you probably knew that, we wanted to share a little more about our home construction operation.
Habitat homes are built new, from the ground up, just like every other home. The biggest difference is that our homes are built by volunteers! 
Like any home built in Loveland, all of our homes must be permitted and pass inspection. All construction and appliances are brand new.  We're foturnate for the support of many great donors nationally and locally to help keep our homes affordable. Home appliances are donated by Whirlpool and many of our local tradespeople donate or provide their services at a reduced cost.
Custom-built cabinets
Each Habitat home features custom cabinets, which are built by inmates from the Crowley Correctional Facility, located in Olney Springs Colorado.  This is a unique partnership, which provides custom-built, all wood cabinets for a fraction of the cost. And provides inmates the opportunity to learn professional woodworking and develop job-ready skills they can use when they are released.
We're Building in Sierra Valley, Loveland
Loveland Habitat is now building homes in the neighborhood of Sierra Valley, which is located just approx 1/4 mile west of Highway 287, on SW 14th Street. They entrance street is Valency Drive.   
Volunteers Work Year-Round
We work year-round, and build 4 days a week. At any given time, we will have 5-6 homes under construction, ensuring an effective and efficient use of resources and volunteers. Adults 18+ are welcome to volunteer. No special skills or tools are required to volunteer…if you have a passion for service, you can build. Click here to volunteer.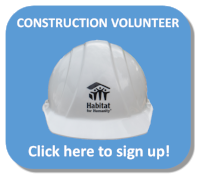 Thanks to our Sponsors and Partners
We could not build Habitat homes, and keep them affordable, without the support of our many construction partners in our community. We're exceptionally grateful for the support of our construction partners, including:
Air Supply
Bloedorn Lumber
CDS Engineering
City of Loveland
CREE Light Bulb
Gararge Door Sales & Service
Johnson Custom Flooring & Design
Loveland Plumbing
Mark King Roofing
Milwaukee Tools
Nest Thermostats
Northern Lights Electric
Ortega's Drywall & Painting
Timberline Insulation
Schneider Electric
Valspar Paints
Walrite, LLC
Ward Construction
Whirlpool 
Yale Locks