Welcome to The Carpenters Club
You're invited to join our Carpenters Club. It's a monthly giving program that makes donating to Loveland Habitat for Humanity easy for you and supports our construction efforts year-round. All it takes is just $10 a month to start.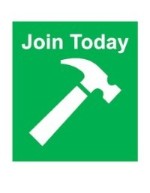 Why Give Monthly?
Great question!  We build five to six homes per year, and work year-round, regardless of weather.  To keep our construction team supplied with the tools and materials they need, we're raising money daily, weekly, and monthly to meet the budgeted need of construction and planning costs. It's a never-ending challenge, but critically important to fulfill the dream for those families in need of a safe and affordable home.
Donating with a monthly gift is easy and affordable.  There are 4 different donation levels to choose from: 
$10 Builder
$25 Crew Leader
$50 Wall Raiser
$100 Roof Raiser
All it takes is $10 a month to start. We'll automatically charge your credit card or bank account each month on the same day. It's fast, it's easy and your donation is 100% tax deductible.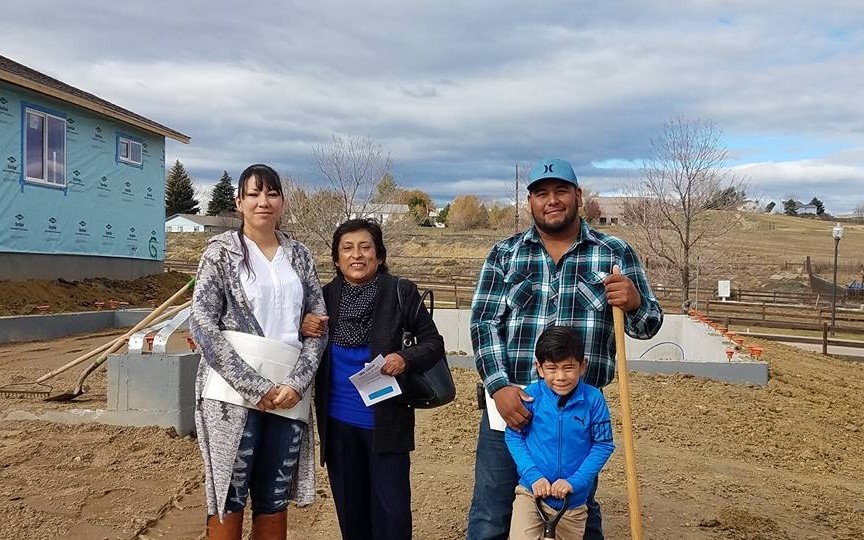 Your donation helps build Habitat for Humanity homes.
We build five to six homes per year, at an average cost of $154,000 per house. That's a lot of planning, time and construction supplies to buy, and requires the continuous generosity of people like you to raise the money we need for each home. 
Here's a recent photo that shows what it costs to build an average three bedroom Habitat home.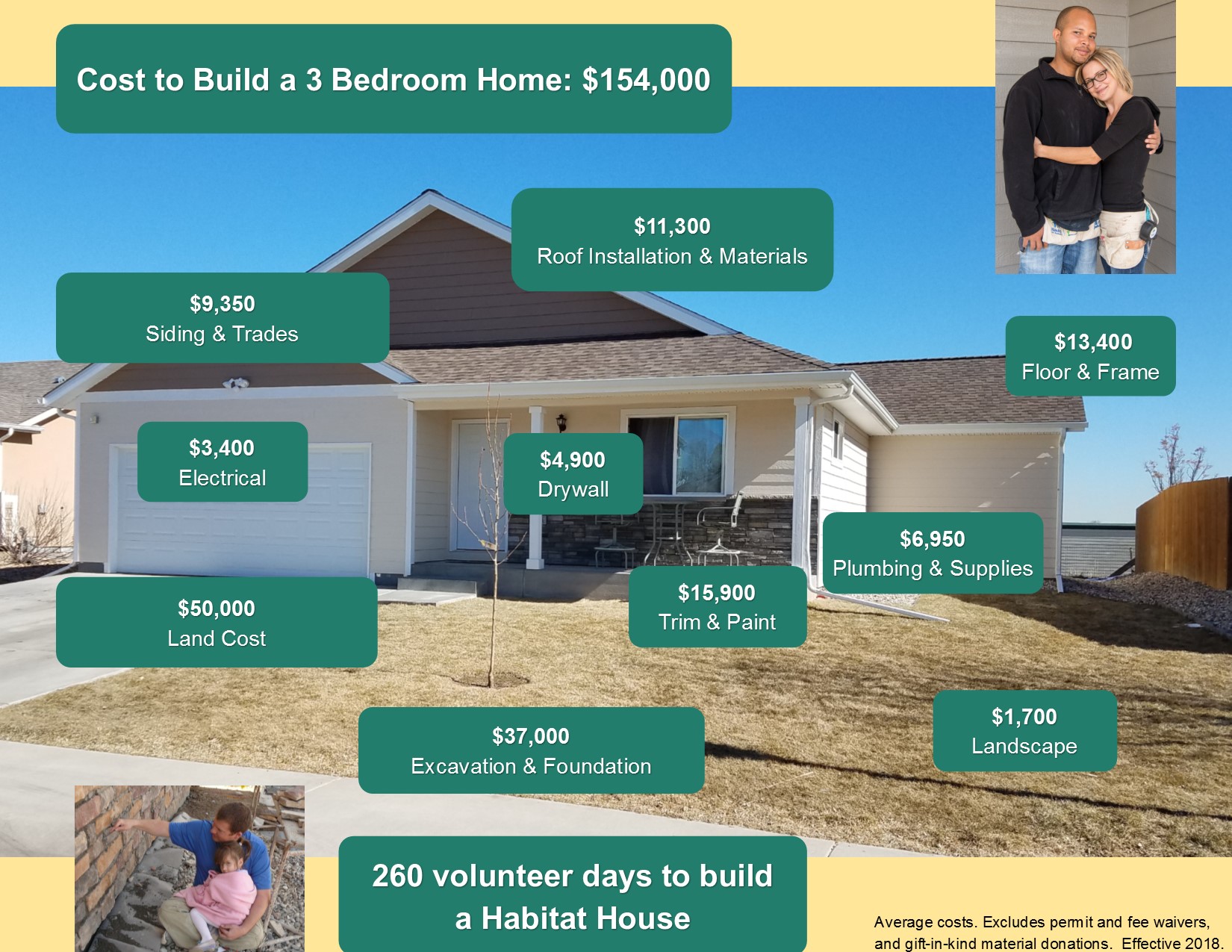 Your Donation Helps Build Stronger Foundations!
Join the Carpenters Club today for as little as $10 per month. As a member of the Loveland Habitat Carpenters Club, you will receive the following benefits:
Quarterly Carpenters Club newsletter. 
Invitations to Habitat for Humanity groundbreakings and dedications
Donation statements- At the end of the year, you'll receive a statement of all donations received for the year, so that you have everything in one place for tax planning. 
Other fun benefits are in the works, so watch this page for additional details.  
With every new member, it becomes a little bit easier to raise the money we need to continue to build homes here in Loveland. Please consider a monthly donation today!  Thank You.