Decent shelter is something we all need to thrive
Why Habitat homeownership?  If you're living in overcrowded or unsafe housing, have a job or income but can't afford your rent, and are ready for the responsibilities of homeownership, you may qualify for Habitat's affordable homeownership. Our Sierra Valley neighborhood is close to downtown and convenient to shopping and schools, and we're building duplexes, quad unit town homes, and single family homes. Sierra Valley is located on  Valency Drive, west of Hwy 287, on the south side of Hwy 402.
If you're ready to make a change in your life through affordable homeownership, Habitat for Humanity may be for you.
To qualify, Applicants must meet some basic requirements, including:
Have lived or worked in Loveland for at least one year.
Have a need for adequate housing...are current living in overcrowded or unsafe housing, or pay 40% or more of income for rent, or receive subsidized housing. Can't qualify for conventional home loan.
Committed to working 250 volunteer hours of sweat equity per adult applicant.
Earn within income guidelines (see full chart below).
Are a US citizen or legal permanent resident.
No bankruptcy within last 2 years, no judgments or liens.
No current non-medical collections (medical collections less than $2,000)
Current history of paying bills on time

.
This is just a summary. For more details, or to request an application, click here, or call Susan at 970-669-9769.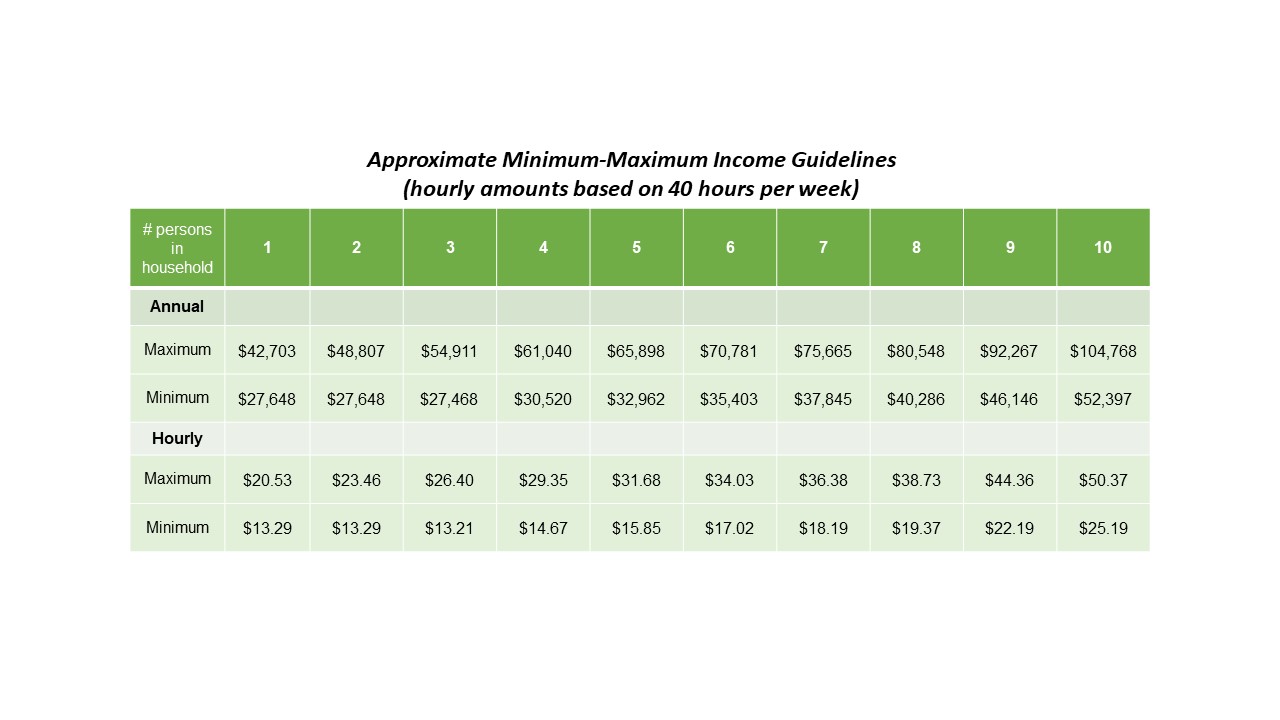 Application & Information

Equal Opportunity Icon