Save the date for Nov 16, 2019 at Ellis Ranch!
The Builder's Ball is our annual fundraiser to help raise the funds needed to pay for construction of a new Habitat for Humanity home. Our average cost to build a 3 bedroom home is $154,000. We build 5-6 homes a year and that adds up quick, so we hope you'll join us.
This is our 3rd annual at Ellis Ranch. It's not a fancy gala...so wear your boots, bluejeans and favorite western-style shirt. BBQ buffet will be served, so be comfortable! 
Things you need to know right now:
Saturday night, November 16, 2019
Ellis Ranch
BBQ dinner, dancing and fun.
Details on ticket prices and the like to follow shortly.
Need more info or have a question? Contact Vince Deely today with questions
Builder's Ball Sponsorships Now Available
We're seeking sponsors to support our 2019 event. Sponsorships help stretch our budget and maximize contributions for home building. Sponsor benefits include:
Event tickets
Your brand message communicated via mail, social media and at the event
Brand recognition at the Builder's Ball

400 guests
Sponsor recognition via signage, guest programs and multi-media
Bar and Dinner sponsorships 
We're excited about the 2019 Builder's Ball and would love to partner with you!
To learn more about Builder's Ball sponsorships click on the Details button below or please contact Vince Deely or call 970-669-9769
Thank You!
Loveland Habitat is a qualified 501(c)(3) non-profit organization.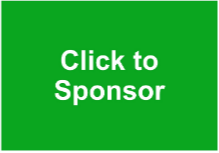 Our Awesome 2019 Sponsors
Title Sponsor
Platinum Sponsor
Gold Sponsor
Silver Sponsor
Bronze Sponsor