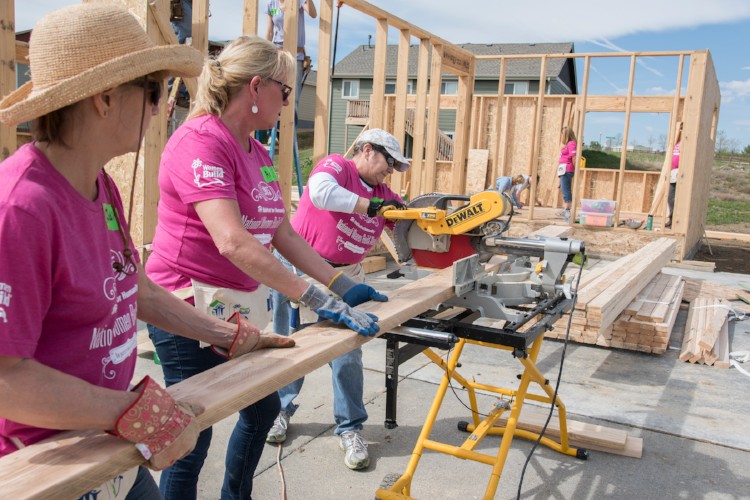 Women Build Vision
Loveland Habitat's Woman Build program recruits, educates and inspires women to build—and advocate for—simple, decent and affordable homes in our community.  This annual event has empowered hundreds of local women to help other women and families gain strength and independence through home ownership.  
Our vision is that Women build can and should be more than a two-week build event. By expanding awareness of Women Build across our community, partnering with other local women's groups, and increasing participation throughout Loveland, Women Build can be a transformative movement that empowers women and strengthens our community all year long.
Although Women Build is primarily focused on empowering and advocating on behalf of women, men are welcome (and encouraged) to join us in building a stronger, safer and more dynamic Loveland community.
Want to get involved in Women Build?  Here's how you can help.
 
Help Us Build a Habitat Home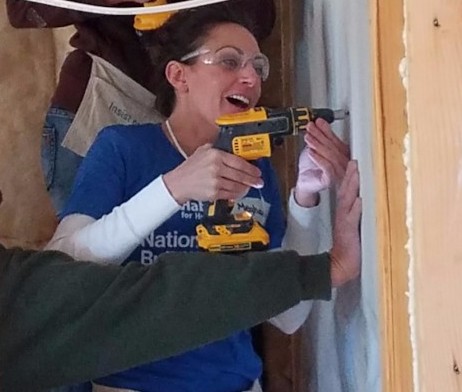 Want to have some fun?  Join us for a day of building during our annual Women Build event in May.
Hold your own build party!  Gather 10 friends/neighbors and have your own Women Build day—during the Women Build event or any time of year.
Learn more about 2018 Women Build event:  Women Build Events page
Educate and Advocate for Decent Affordable Housing
Participate in Women Build events and social gatherings to learn more about Women Build.  
Be an advocate for Women Build and affordable housing.  Share the Women Build story with local clubs and women's groups and invite them to partner with us.
Follow @LovelandHabitat on Facebook and share our posts. 
Share your Women Build experiences/pictures through social media and tag @LovelandHabitat and #WomenBuild.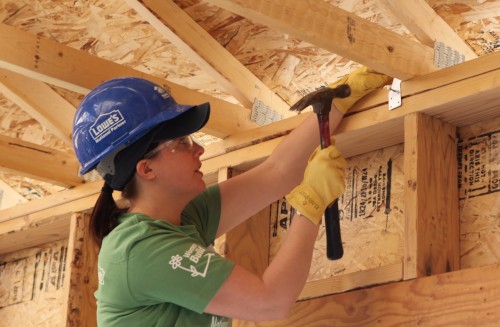 Women Build Calendar
Join us for these Women Build activities: 
2018 Women Build Event:  May 4-19, 2018 Women Build events page
Women Build Tool Clinics at Lowe's Loveland, where you can learn about the tools you'll use on the Habitat construction site. These are free and a great way to meet fellow Women Build Participants: 

Saturday, April 28, 10am to 11am
Thursday May 3, 8am to 9am
All clinics at Lowe's Loveland, in front of the Pro Desk.  1355 Sculptor Dr, Loveland, CO 80537

Loveland Ale Works "Pints for the People", May 30, 2018...6pm to 11pm
 
To learn more about these events, contact Vince Deely, Development Director, Loveland Habitat for Humanity, vince@lovelandhabitat.org or 970-669-9769.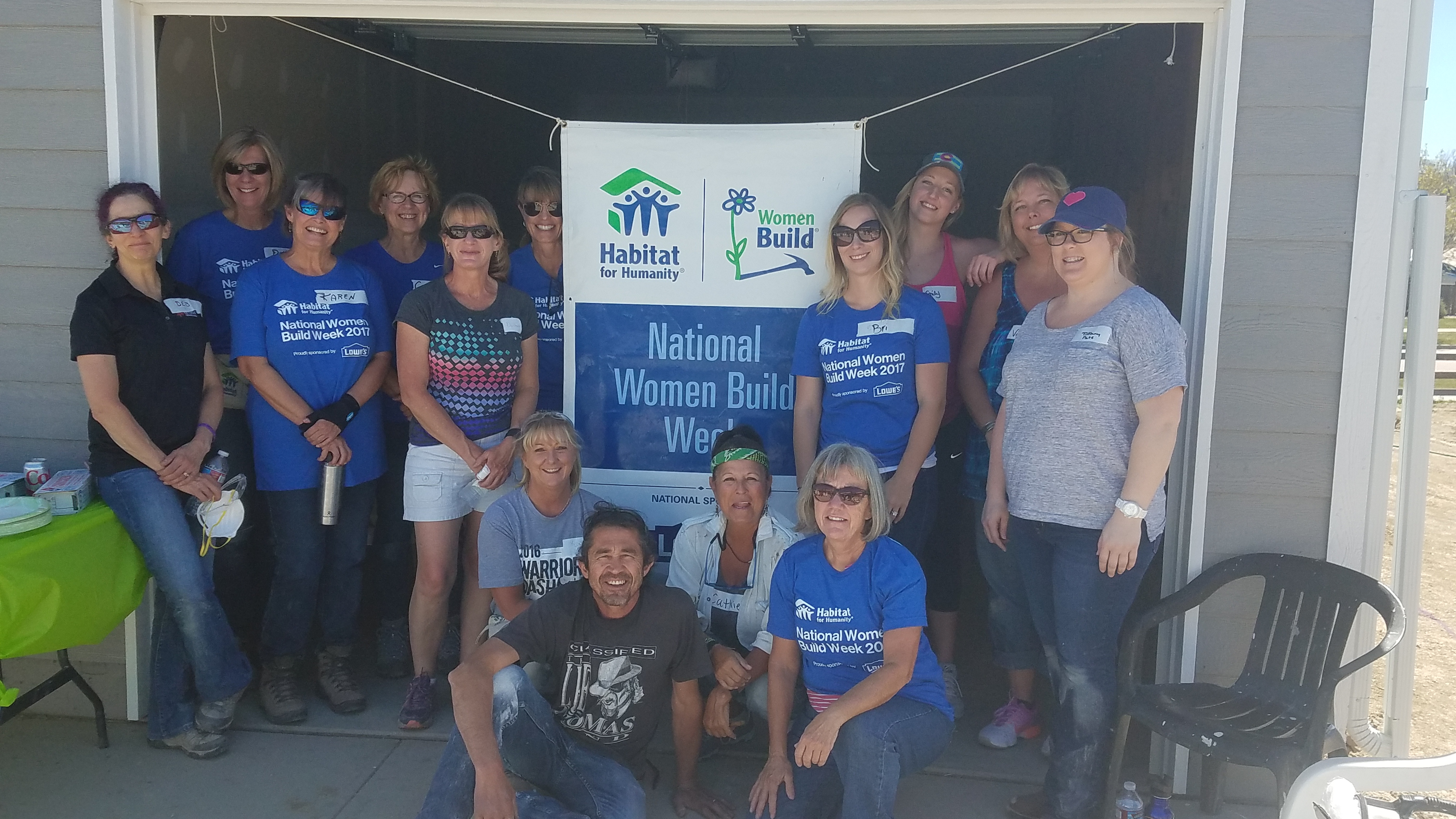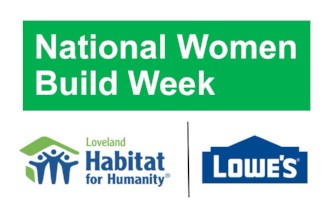 Lowe's is the National Sponsor of Habitat for Humanity's National Women Build Week
Habitat for Humanity's National Women Build Week is held in 300 communities representing 49 states. More than 90,000 women from all 50 states have volunteered since 2008, representing Habitat for Humanitiy affiliates of all sizes, from urban and rural areas.