Thrivent Financial helps families find strength & stability
Take a look inside the Thrivent Builds program and learn how helping hands can lead to self-sufficiency and brighter futures for families across the world.
There are countless ways you can help Loveland Habitat...no experience required!
Thrivent Builds with Habitat for Humanity helps families achieve greater economic independence through the building of decent, simple, affordable homes. Building these homes is more than just boards and blocks. It's sweat and smiles, born of hard work and expressions of faith. There are many ways you can help … and they're not all swinging hammers. Find out more by talking with Chris Zwakenberg, our Faith Relations & Volunteer Coordinator. Email Chris to learn about 2017 Thrivent Build opportunities.  To learn more about Thrivent Financal, click here.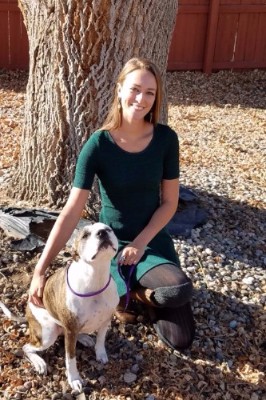 Meet our Thrivent Builds homeowner
Nikkole has been working hard on her sweat equity hours, and is ready to take on the responsibilities of home ownership. Since applying for her Habitat home, she's has been amazed at the compassion and friendship extended to her.  She is excited that Thrivent and Habitat are providing her the opportunity to be independent, and is looking forward to the stability that affordable home ownership will provide. 
2017 Thrivent Build Dates
Following are our 2017 Thrivent Build dates. Please help fill our open spots! We are looking for groups of up to 10 people. If you don't see an open date that works for your schedule, contact us for the latest available dates. To learn more or sign up, contact Chris at chris@lovelandhabitat.org or 970-669-9769.
7/1 Saturday, LifeSpring Covenant Church
7/15 Saturday, ELCA (King of Glory, Zion Lutheran, Trinity Lutheran)
7/29 Saturday, Church of the Nazarene
8/12 Saturday, Immanuel Lutheran Church
8/19 Saturday, First United Methodist Church
9/8 Friday, Thrivent Financial Office Staff
9/30 Saturday, ELCA (King of Glory, Zion Lutheran, Trinity Lutheran)
10/6 Friday, Loveland Habitat for Humanity Board of Directors
10/7 Saturday, Immanuel Lutheran Church
10/10 Tuesday, Loveland Habitat Regulars
10/14 Saturday, Mountain View Presbyterian Church
10/27 Friday, Northern Colorado Rental Housing Association
11/11 Saturday, Hope Baptist Church
12/1 Friday (open)
12/2 Saturday, Immanuel Lutheran Church
Thrivent Choice
With Thrivent Choice®, you can recommend where some of Thrivent Financial's charitable outreach funds go. Since 2010, more than $330 million has been distributed to churches and nonprofits nationwide. 
Direct your Choice Dollars to Loveland Habitat for Humanity, and you're helping families build strength and stability through affordable housing. Click here to learn more.