Women Build Celebration at DIY Creations, 1/31/19
Join Loveland Habitat for Humanity as we "take over" DIY Creations the night of 1/31. We're celebrating our 2019 Women Build event with crafting, imbibing and fun, plus live music from local C&W guitarist Josh Long. DIY Creations is a social crafting tavern and Do It Yourself project space. Tickets are $38 per person and include all crafting supplies and instruction, (1) wine or beer, and snacks and a % of your ticket will be donated to Loveland Habitat to help pay for construction supplies! Book your space online here today.
2019 Women Build event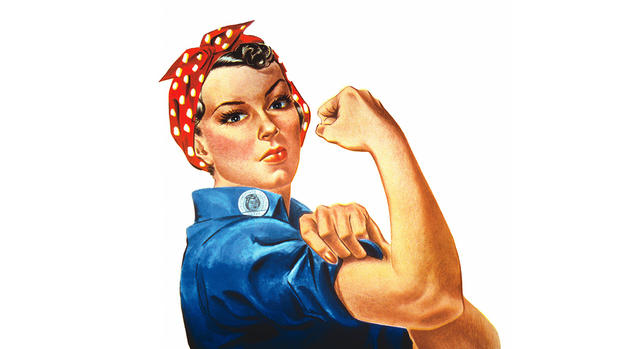 Women Build recruits, educates and inspires women to build and advocate for decent, affordable homes in our community.
The 2019 Women Build event will help build new Habitat homes in the Sierra Valley neighborhood of Loveland. It also raises money to help pay for construction supplies and materials. You'll work side-by-side with friends and Habitat homeowners, and learn new construction skills. Best of all, you'll help a hard-working family build their new Habitat home.and learn skills. No experience is required, and we supply all the tools and instruction. It's a great way to learn new skills and meet new friends.
Nervous? Don't be...if you can swing a hammer and have a passion for service, then you can help build a Habitat home...and make a tangible difference in our community.  
Our 2019 Women Build Schedule
Friday, March 8, International Women's Day
May
Tuesday, May 7
Thursday, May 9 
Friday, May 10
Saturday, May 11- Precision Chiropractic is building!
Tuesday, May 14
Thursday, May 16- Dakota Glen Neighborhood is building!
Friday, May 17
Saturday, May 18 
Space is limited to 10 people per day...please contact Vince Deely to confirm space availability.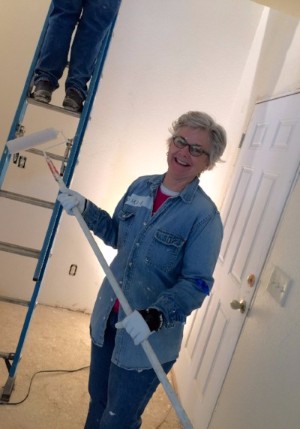 Your $100 Donation Helps Change Lives
Women Build is $100 per person, or  $1,000 for a team of 10.  Your donation is tax deductible, and helps us buy the construction supplies we need to build, helping keep Habitat homes affordable. 
Women Build Donations
1 Person = $100 donation and/or fundraising minimum
10 Person Group = $1000 donation and/or fundraising minimum
Payment can be made online. Click HERE to donate online.
Or, mail donation and sponsorship check(s) to:
Loveland Habitat for Humanity
PO Box 56
Loveland, CO 80539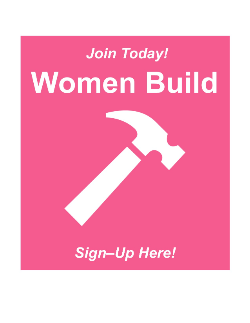 All Women Build Participants Receive:
An awesome day of construction volunteering, helping build decent, affordable housing in Loveland.
A cool, can't find it anywhere else, "Habitat for Humanity Women Build" t-shirt.
Free snacks, beverages and lunch, to keep you energized and happy.
Sponsoring a group?  We'll promote your group on our website, Facebook page and with a banner at the site.
Women Build is Powered by Lowe's
Lowe's is the exclusive sponsor of Women Build.
Habitat for Humanity's National Women Build Week is held in 300 communities representing 49 states. More than 90,000 women from all 50 states have volunteered since 2008, representing Habitat for Humanitiy affilieate of all sizes, from urban and rural areas.
2019 Team Sponsors