2017 Loveland Habitat Women Build, May 2 - May 13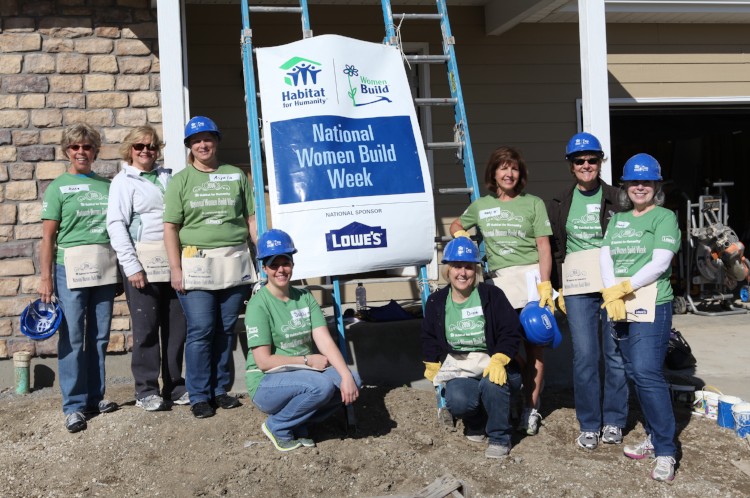 Together we build personal empowerment for women and girls.
Loveland Habitat's 2017 Woman Build program, recruits, educates and inspires women to build—
and advocate for—simple, decent and affordable homes in our community.
Together, we're building community, one family at a time!
What is Women Build?
Women Build aims to be the model program for engaging volunteers and partners to address challenges faced by women and children — lack of opportunity, training and education are three examples — close to home and around the world. In the United States, Women Build promotes the involvement of women in the construction of Habitat houses. About 450 Women Build projects a year provide an opportunity for 40,000 women to learn construction skills in a supportive environment, empowering them as they address the problem of substandard housing.
30+

Nations where Women Build has or supports projects.

300+

Participating U.S. affiliates.
2017 Loveland Habitat Women Build
The 2017 Women Build dates are:
Tuesday, May 2-  Loveland Housing Authority
Thursday, May 4- Loveland Habitat Fundraising Committee
Friday, May 5- Dakota Glen Neighborhood
Saturday, May 6- Friends Of Jennifer Ben-Ward
Tuesday, May 9- Lowe's Hardware of Loveland
Thursday, May 11- Investment Centers of America
Friday May 12- Investment Centers of America
Saturday, May 13- Precision Chiropractic, Colorado Women of Influence
No experience is required, and we supply all the tools and instruction.  Lunch and snacks are on us, and served throughout the day to keep you energized.  Best of all, you're making a tangible difference in our community.
Dates are scheduled "1st come, 1st served". To reserve your date, click HERE. Or call Vince Deely at 970-669-9769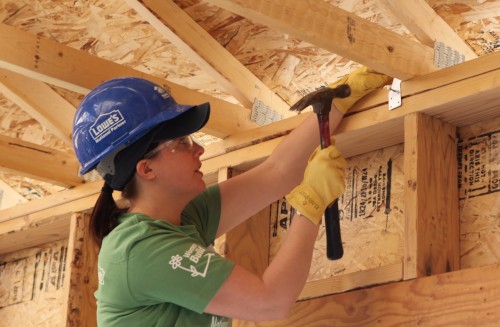 Please Donate
Your volunteer support is critical, but we also need your financial support to help cover the cost of building materials/supplies and keep our homes affordable. All we ask is that each participant donate and/or fundraise at least $100 per person ($1000 for a group of 10).
Fundraising is easy when you have a worthy cause. Most people want to make a difference in this world, and will appreciate the opportunity to support you. All you need to do is ask! So don't be afraid to ask your friends, neighbors, business colleagues, social media contacts, church group, local club members, etc. to sponsor you on your Women Build day!
Call or meet face-to-face with your friends, family members, business colleagues, fellow club members, etc. and ask them to join you for a fun, rewarding Women Build day.

Or send out personalized emails to solicit other women builders!

Post a message on Facebook, letting your FB friends know that you're volunteering for Women Build and ask them to join you for a day of fun!  

Leverage Twitter to get the word out to your followers.  
Regardless of whether you use email, FB, Twitter, telephone or a combination of all to gather your team, make sure they know that even if they can't join you in person, they can still support and sponsor you through a financial donation!
To help you in your fundraising efforts, checkout the Tool Box Box items below.
Donation Options
Donations--including sponsorships--can be made online, either as a one-time gift or a recurring, monthly gift. Click HERE to donate online.
Donation/Sponsorship Ask:
1 Person = $100 donation and/or fundraising minimum
10 Person Group = $1000 donation and/or fundraising minimum
Or, mail donation and sponsorship check(s) to:
Loveland Habitat for Humanity
PO Box 56
Loveland, CO 80539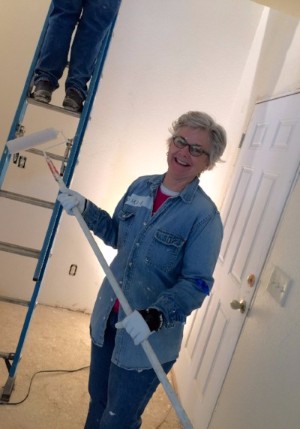 All Women Build Participants Receive:
An awesome day of construction volunteering, helping build decent, affordable housing in Loveland.
A cool, can't find it anywhere else, "2017 Habitat for Humanity Women Build" t-shirt.
Free snacks, beverages and lunch, to keep you energized and happy.
Sponsoring a group?  We'll promote your group on our website, Facebook page and with a banner at the site.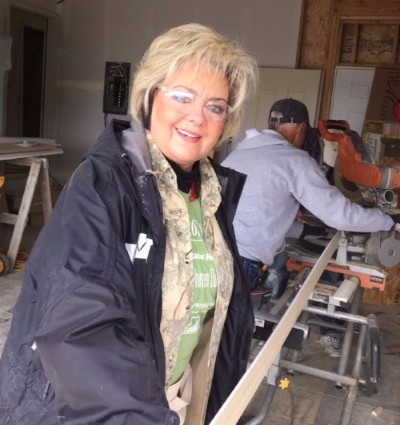 Sign Up for Women Build Today
Click below to reserve your date or call / email Vince Deely at Loveland Habitat for Humanity:
970-669-9769
> email Vince
Build dates are subject to space availability.