Corporate Build: September 12-23, 2017
Thanks to our 2017 Corporate Build Sponsors!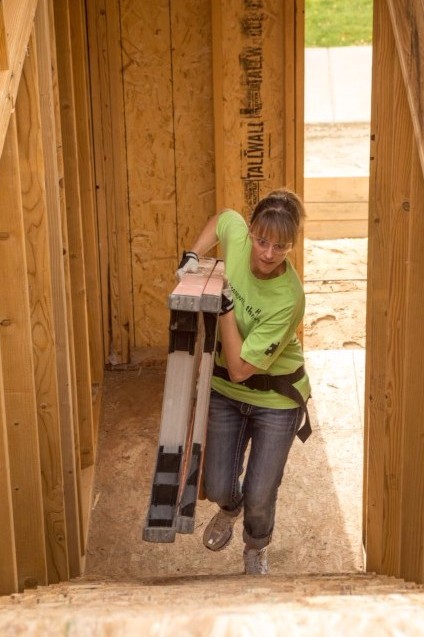 Loveland Habitat's "Corporate Build" is a unique team-building experience that offers a day of  volunteer construction work, helping to build a home for a needy Loveland family.  There's no special knowledge or skill required, just a passion to serve and the ability to swing a hammer.
Corporate Build will take place over 2 weeks this Fall (Sept 12 – Sept 23) and we invite your company to join us for a day (or more!) of team-building, volunteerism and fundraising. 
To help keep up with the demand for affordable housing, we've set our Corporate Build fundraising goal at $20,000, or $2,500 per team of 10. To put it in perspective, $2,500 helps buy:
Lumber to frame half a home
Concrete to complete half a home
Electrical installation
Windows for 2 homes
Landscaping for 1 home
These funds will help with the construction of a new home, and cover the cost of important building supplies. 
Corporate Build Dates
We've set aside 8 days for Corporate Build.  With your help, we'll make tremendous progress on a new home. There's no better reason to escape the office.  Choose any date below.
Tuesday 9/12
Thursday 9/14, Agrium
Friday 9/15, Agrium
Saturday 9/16, LC Real Estate
Tuesday 9/19, Kaiser Permanente
Thursday 9/21, C3 Real Estate Solutions
Friday 9/22, First National Bank
Saturday 9/23, Nordson Medical
We build from 8:30-3:30, with a break for lunch at noon. Snacks, waters and lunch are provided by Loveland Habitat. No experience necessary and we supply tools and instruction. Let's build!
For information or to sign-up, please email Vince Deely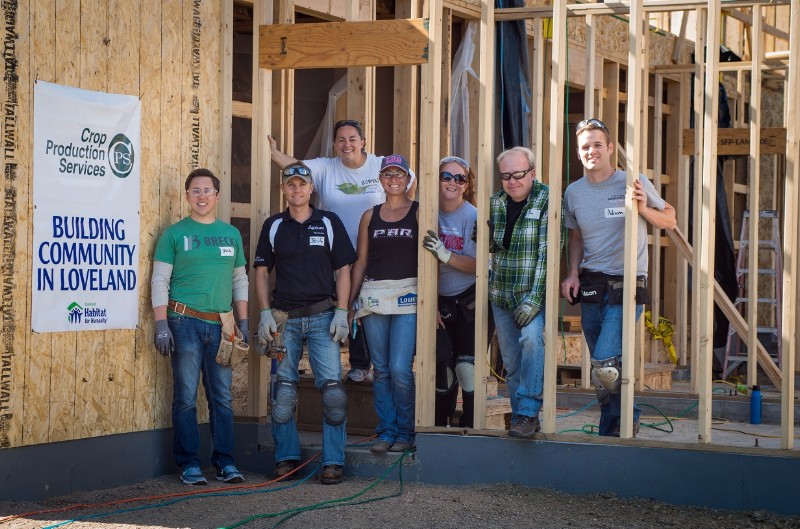 We're building in Sierra Valley
Our construction site is in south Loveland, around the corner from Grace Community Church, in the subdivision known as Sierra Valley.  Together we will work on the flooring, framing, dry-wall, attach siding, painting inside and out and more…really, whatever the construction team needs to help us complete this home.  Let's build!
Please join us for a great team-building event and help us build affordable housing in Loveland.
Interested in Participating?
For more information or to sign up for the 2017 Corporate Build, please email Vince Deely, Resource Development & Marketing Director.  Or call: 970-669-9769.  Thanks for your support!