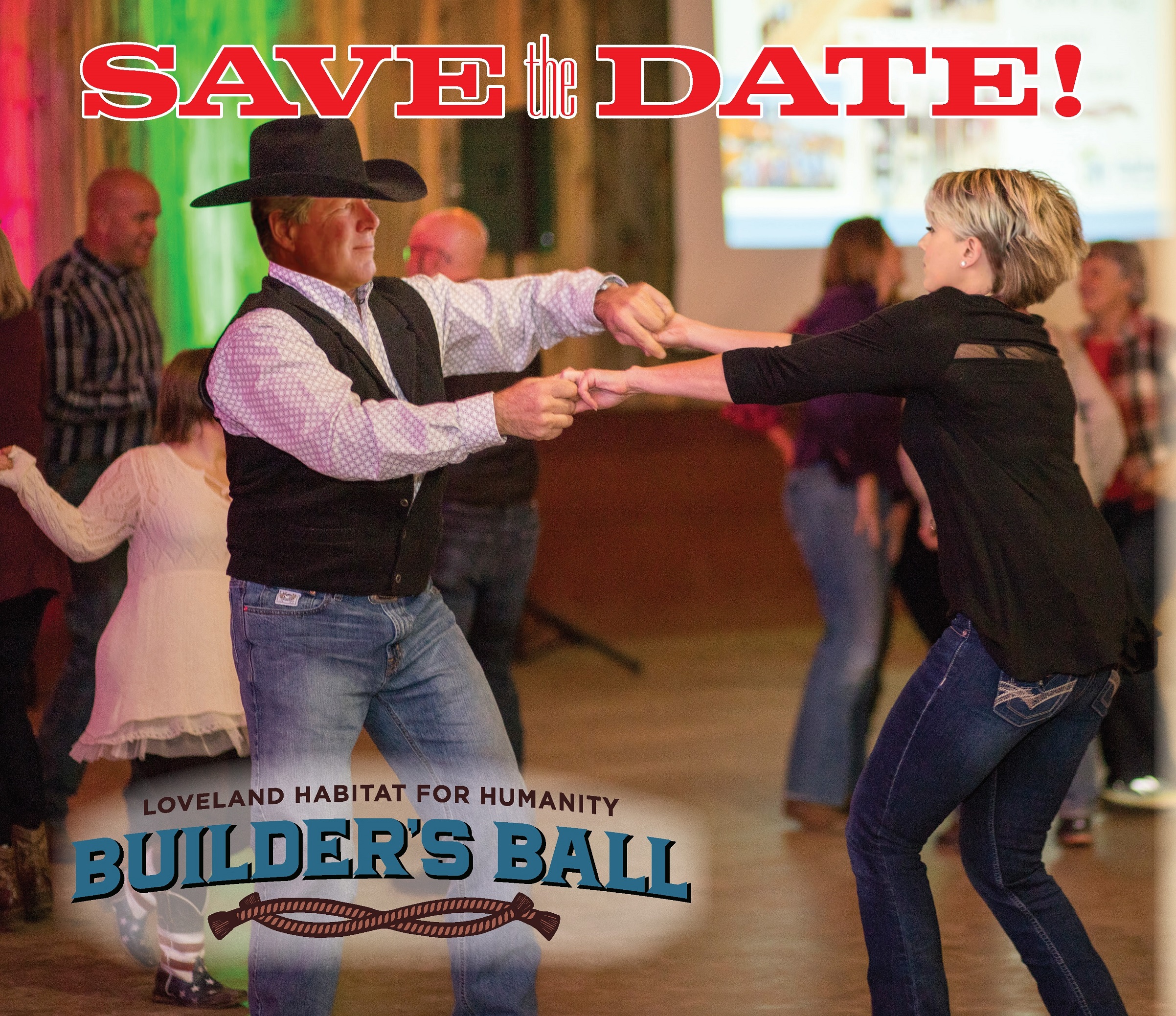 We're Sold Out! Thank You Loveland...See You Next Nov 16, 2019
The Builder's Ball helps raise money for construction materials and supplies to build a new Habitat home next Spring, 2019. Currently our average cost per home is $154,000. Our goal is to raise $50,000 of that at this year's Builder's Ball!  It's a big goal, but with your help we know we can do it. So bring your friends and get ready for a good time.
Builder's Ball Sponsorships Now Available
Sponsorships help stretch our budget, and maximize contributions for home building. Basically, this event would not happen without the support of sponsors. There are a variety of opportunities for Sponsors to participate, starting as low as $250, and all sponsor tiers include marketing benefits and event tickets. Loveland Habitat is a qualified 501(c)(3) non-profit organization. 
To learn more about Builder's Ball sponsorships, please contact Vince Deely or call 970-669-9769
Thank You!

Title Sponsor
Platinum Sponsor
Gold Sponsor
Silver Sponsor
Bronze Sponsor